Click on The Fellowship to learn more
a deeper journey with Dallas Willard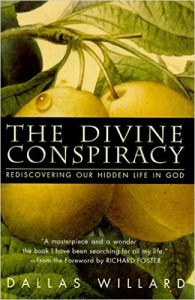 Many of us were introduced to philosopher and sage Dallas Willard through our recent explorations of John Ortberg's
Soul Keeping. Willard was a passionate follower of Christ who felt deeply, thought clearly, and spoke wisely of the importance of cultivating spiritual life.
Now we go deeper with Dallas Willard as Pastor Bill facilitates a 6-session DVD study of one of Willard's best-known books,
The Divine Conspiracy
. Gracefully weaving biblical teaching, popular culture, science, scholarship and spiritual practice into a series of intimate conversations, old friends Willard and Ortberg explore the central themes of the book in an engaging manner which challenges us to new ways of integrating our lives and our faith.
In terms of resources:
Be advised, the book is not an easy read, but rewards those who are willing. Although not necessary for the class, you may purchase a copy in the church office or at class on the first night or two. The cost is $10.
The Divine Conspiracy begins on Wed., April 6th
and will again be offered at both lunch and dinner times. The midday session will gather for lunch at Noon and class will run from 12:30-1:30. The evening session begins with Chef Arlene's famous cuisine at 5:30 followed by class from 6:00-7:00.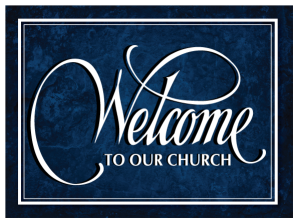 Welcome to our Church Family
Our prayer is that you will be blessed and strengthened by the power of Jesus Christ, and that you will live a life of abundance in fellowship, joy and liberty. Fountain Hills Presbyterian Church is here for you. It is not just a church; it is a fellowship of believers coming together to declare the glory of the Lord, and to celebrate Jesus as King. We study the Word, practice what we learn, and in the process grow together. May God richly bless you! May the Lord bless you and keep you! We hope to see you soon!
Pastor, Bill Good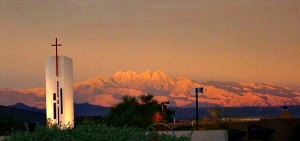 Fountain Hills Presbyterian Church is located in the beautiful town of Fountain Hills, Arizona and is surrounded by gorgeous mountain views. We have two services on Sunday morning with a worship attendance of about 300 individuals depending on the season.
Our church members are from nearly all denominational backgrounds, however, our church is a member of the Presbyterian Church U.S.A. and have our roots historically planted in the rich heritage of the Protestant Reformations in Switzerland and Scotland. We are a connectional church, in mission, outreach, and ecumenical relationships.

Pastor, Bill Good
Sr. Pastor and Head of Staff,
Bill is a second-career pastor with some 30+ years as a business owner and administrator. His life as a businessman was interrupted by a call to enroll in Fuller Seminary Southwest in 2002. In 2004 he joined the staff of Mt. View Presbyterian Church as Student Pastor and Director of Adult Education. Following receipt of a Master of Divinity degree, he was called as Interim Associate Pastor at Mt. View, where he was ordained as Minister of the Word and Sacrament in the Presbyterian Church (USA) in 2008.
Bill has an abiding commitment to Christian spiritual formation and a background in scripturally founded, culturally relevant, creatively implemented Christian education. He is devoted to teaching, preaching, and living the core truth of "Jesus Christ, and him crucified." Bill's experiences in both ministry and business combine to give him an informed and passionate faith as well as a practical perspective toward the demands of daily life in this world. Bill is the proud father of 3 children.

Associate Pastor
, Ken Brown
Ken grew up in a Presbyterian Church (UPC) near Detroit, MI, and jettisoned any belief in God by the time he was a junior in high school. But a crisis for truth during his first year in college caused him to pursue Jesus as a philosopher, not as a religious teacher. But he got hooked and came to know the risen Christ in a very real way.
He graduated from college with a B.A. in Philosophy/Religion and then attended seminary in northern Indiana. Upon graduation from seminary, he spent a year in a pastoral internship at a church in Ashland, Ohio and one year later embarked on his ministry as a senior pastor in several churches in Akron and Columbus Ohio.
For a few years (1994-1996 – while planting a church), he served in the role of the National Coordinator of the Veritas Forum, a lecture and forum/debate ministry to major universities across the country. Meeting so many noteworthy authors also challenged him to write several books and one of those led to numerous radio and T.V. interviews, a feature article in the Washington Times, and an interview with Bill O'Reilly on Fox News.
Ken and his wife Margie have two daughters, Rachel and Julie, who have six children between them. Ken and Margie moved to Arizona to get closer to their families and began attending FHPC two years ago. Now it is our privilege to have Ken serve as an Associate Pastor for our church family

.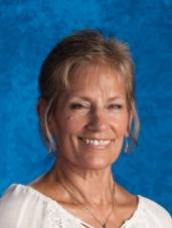 Director of Music Ministry
has loved every part of being involved with such a good-hearted, friendly church for over 20 years. While earning her Bachelor of Music degree/Choral Emphasis at Boise State University, in Boise, Idaho, she began her first position directing the Adult and Youth Choirs. She's done the same in each church she's been in since. She's been on the music staff at the Fountain Hills Presbyterian Church over 20 years. She directs the Youth music, Celebration Ringers and the Celebration Singers. She's been teaching music, K-8, General/Inst./Choral, over 25 years here in the Valley of the Sun. She has continued studies in Music Therapy, and early childhood music studies. She enjoys playing and studying a variety of instruments, and is continuing performance studies. As she rehearses with all those involved in the music ministry of the Fountain Hills Presbyterian Church, she loves encouraging the God inspired lyrics, melodies and harmonies. She enjoys the experience of fellowship as we all move through our Christian experience together.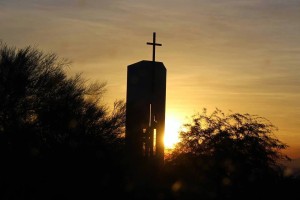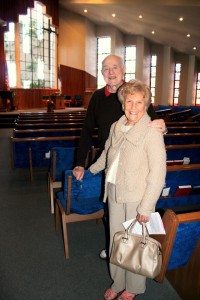 Traditional Worship:
9:00 AM – Sunday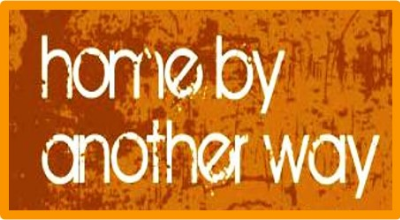 "home by another way",
casual service: 11:15 AM